Stop Stress Eating: 21 Motivating Quotes
I used to be a bigtime stress eater. Thankfully I did a lot of research on emotional eating and developed tools which helped me to finally break free from my food addictions.  I share my tools in my The Do It Program – a life changing online digital course –which retrains your brain to naturally crave healthier foods and habits. Click here to find out more! You can download the digital course right away – and keep it for life!
I'm passionate about helping people to become their healthiest, happiest selves! Below are 21 motivating quotes! Feel free to print them out and hang them on your refrig!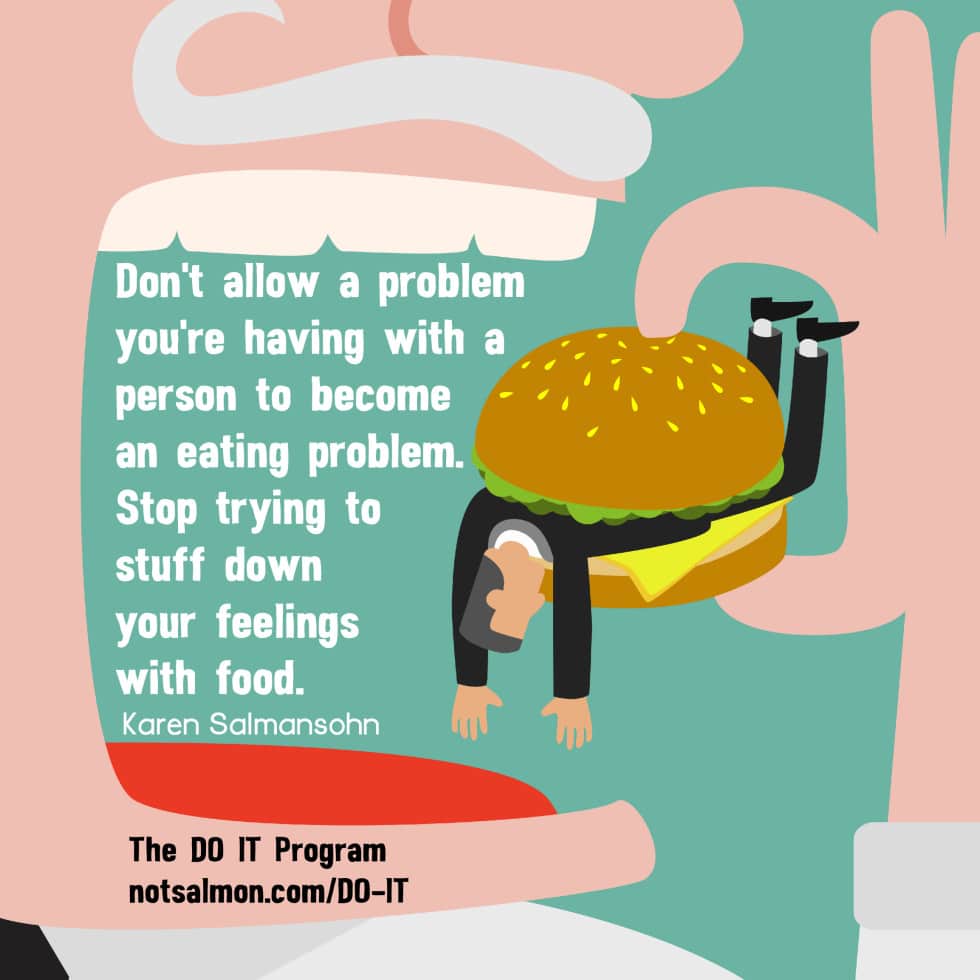 Click here for research-proven tools to help stop emotional eating!
TWEET THIS NOW: Stop Stress Eating: 21 Motivating Quotes via @notsalmon